Use Our Mature, Low-Risk Development Approach to Leave Competition in the Dust
Complex software projects impose high demands on outsourcing vendors.

To be a success, a project needs to deliver a custom product that provides tangible business value, advances your market position, and propels you ahead of the competition — all while meeting the expected scope requirements, schedule, and budget constraints.

Without a well-defined, predictable methodology in place, the chances of successfully tackling such a challenge would be slim to none.
---
Scrum or Waterfall — We've Got Your Back
Each project can have unique requirements, and we fully appreciate that. Rather than rigidly imposing a one-size-fits-all approach, we meticulously analyze your business needs and suggest the optimal way to make your project succeed.
Since 2015, we have accumulated a wealth of expertise in many popular development methodologies, with Scrum being our weapon of choice. We also keep a close eye on, and adopt best practices from other agile methods, such as Lean and Scrumban.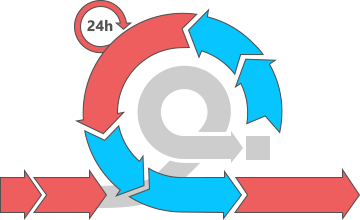 Scrum
Scrum is an iterative development model that uses time-boxed sprints. Scrum is best suited for larger, more complex projects that fit the following criteria:
✔ Only a rough project vision is available or project requirements are loosely defined
✔ There is a high probability of the requirements changing during the project course
✔ Both parties are willing to frequently discuss and refine the requirements to advance the project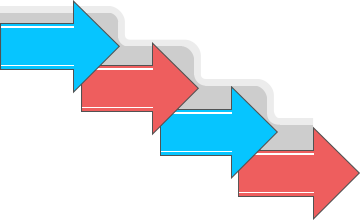 Waterfall
Waterfall presupposes classic, linear develop­ment that relies on several project phases that do not overlap. Waterfall could be a good fit when:
✔ The project is relatively short in duration and the technology is well-understood
✔ The requirements are not expected to change a lot after the development begins
✔ The project budget is fixed and budget control is of paramount importance
---
Let's Get Started!
Let us help you make inroads into your next high-priority project. Just use the button below, and a business analysis expert will get in touch with you ASAP to discuss the best way to make your project a success.